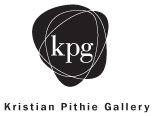 Kristian Pithie Gallery
We are delighted to announce that our new Victorian representative is Kristian Pithie, Director of the new Melbourne gallery, Kristian Pithie Gallery. The Gallery is located at the renowned former Christine Abrahams Gallery in Richmond. The Kristian Pithie Gallery will stage its first exhibition Same Same But Different which opens on Tuesday, 10th March 2009. This group exhibition will showcase works drawn from its stable of Artists including photographs by Rennie Ellis from the Kings Cross series 1970-71. We look forward to working with Kristian on a solo exhibition of Rennie's photographs planned for later this year in Melbourne.
Kristian Pithie is also the Director of the well established Chapman Gallery in Canberra which he will continue operate. We wish Kristian the best with the Gallery and are proud to be part of this new and exciting enterprise.