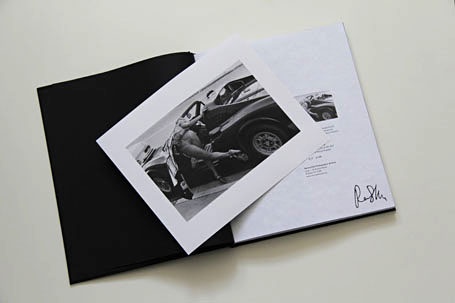 2009 Winner Victoria PICA Ruby Award
Only 100 copies are for sale
Price: $600 plus GST*
Purchase this unique Limited Edition Publication before the edition sells out.
No Standing Only dancing: Photographs by Rennie Ellis Published by the National Gallery of Victoria with essays by the Curator Susan van Wyk and George Negus.
This beautifully crafted limited edition 140 page publication, has been specially bound for the Rennie Ellis Photographic Archive to celebrate the exhibition held at National Gallery of Victoria, October 2008.
It includes an original Rennie Ellis photograph Dino Ferrari, Toorak Road 1976 signed by his widow Kerry Oldfield Ellis.