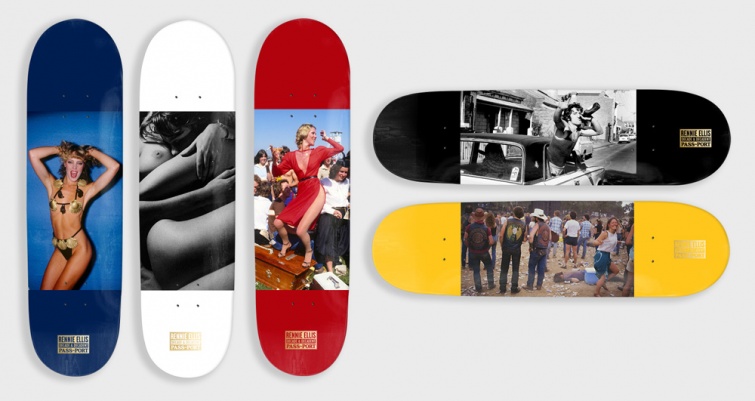 Pass~Port Skateboards
A collaboration with the Rennie Ellis Photographic Archive

The Pass~Port and Rennie Ellis Archive collaboration celebrates the work of an iconic Australian photographer, and shares it with a diverse audience of skateboarders, creatives and admirers.
When Trent Evans, founder of Pass~Port, first came across Rennie's work, he felt an immediate connection to the people, places and moments documented. The youthfulness, playfulness, and unique Australianness of each image echoed the spirit Trent has channeled in Pass~Port since the brand's inception. The collaboration of skateboards and apparel is intended as a reminder to a younger generation to go out and be daring, explore and push the envelope; just like Rennie.
We live in a time not unlike before. A moment where change is on our nose and solidarity is more important than ever. The freedom echoing in Rennie's work should reflect our current spirit. Attitudes still need to change. It is still a time to pioneer and continue to define our cultural identity, with soul, honesty and, of course, the whole of community. Nadia Hernandez 2015
To Purchase: Pass~Port