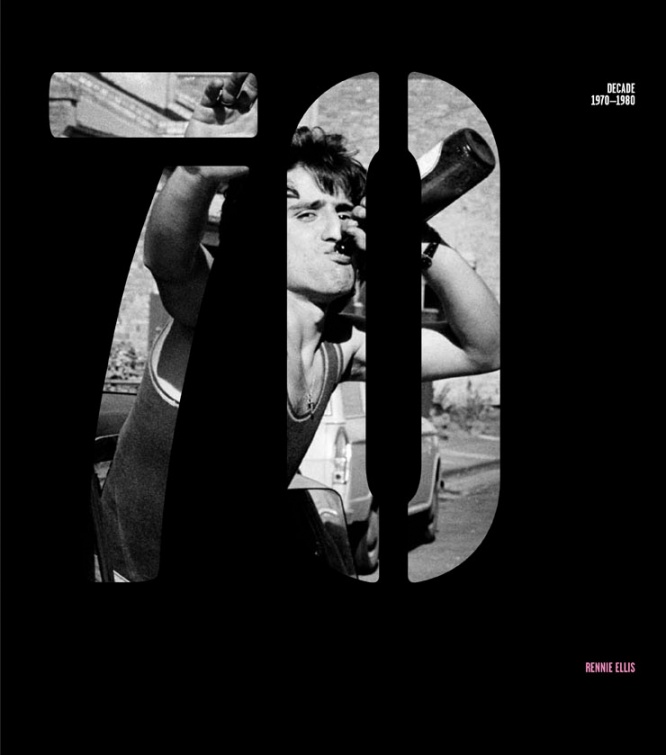 Decade 1970-1980:Rennie Ellis
A book that is a "distillation of the essence of the seventies"

Decade: 1970-80 is in available in leading bookstores nationally in August 2013.
Decade:1970-1980 is published by Hardie Grant Books in association with the State Library of Victoria, and showcases Rennie Ellis' contribution to photography and social history. The photographs in the book are edited by multi-award winning photographer, Stephen Dupont and includes an introduction by Susan van Wyk, Senior Curator of Photography, NGV, and Ellis' contemporary, award winning filmmaker and photographer, Paul Cox.
Decade highlights Ellis as one of Australia's most important chroniclers of the seventies. The photographs, predominantly black and white, are drawn from a core selection originally made by Rennie, from his own unpublished book, and supplemented by other significant and iconic images from the Rennie Ellis Photographic Archive and the State Library of Victoria's collection. Many of the photographs are accompanied by extended captions written by Rennie Ellis and are published for the first time!
Decade explores the cultures and sub-cultures of the seventies: the political upheavals, alternative lifestyles and counter culture, the women's movement, gay liberation, the new religions and cults, pop festivals, the Vietnam and other protests, massage parlours, the disco scene, the blossoming of Australia's film industry, the new sexual freedom, Aboriginal rights, street festivals, the new theatre, fashion, drugs and the emergence of a decadent and hedonistic society that would later characterise the Eighties.