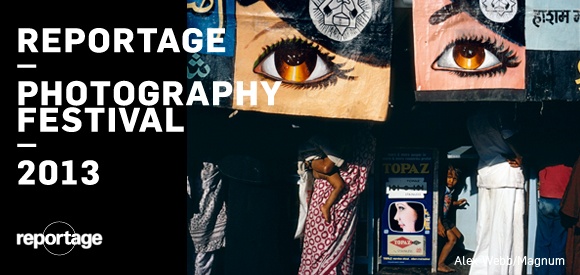 Reportage Photography Festival in Sydney, May 25 – June 13, 2013
Reportage Festival is a celebration of visual narrative, raising awareness and understanding of documentary photography and the issues represented by the medium, whilst supporting artists and delivering unique workshops.
Now in it's 11th season it has become a featured event of Vivid Sydney from 2013.
The festival features immersive large-scale outdoor projections of world-class photographic works on the Vivid Light Walk by the world's leading documentary photographers including Rennie Ellis, David Burnett, Andrew Quilty, James Nachtwey, Alex Webb, David Alan Harvey, Jack Picone, Jodi Bieber, Francesco Zizola and Ed Giles to name a few.
The Reportage Projections, Barney and Bligh Reserve next to the MCA, The Rocks. 6pm-midnight, May 24 to June 10.
For more information: Reportage Festival